Rationalizing Backpacks - Why do I have so many?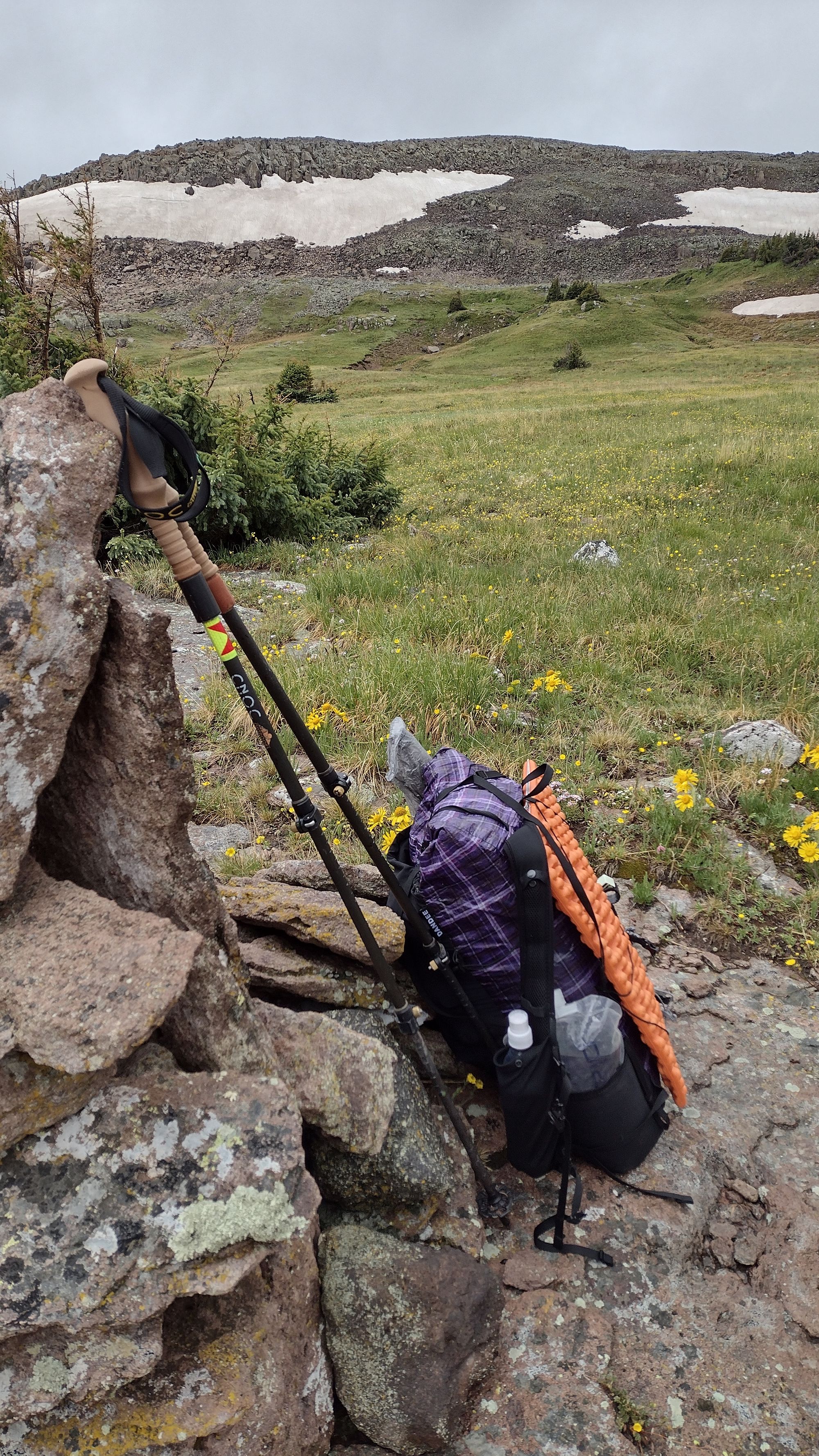 The simple answer is because I'm a gear geek who is at a point in life where I have the financial means to spend on my hobbies.  The longer answer is a bit more nuanced.
I currently have four backpacking packs.  Each serves a different purpose.  Could I get by with just 1?  Of course.  But I'm a person who likes to optimize my gear depending on the trip.  Each of the four backpacks has a different use-case.  There is overlap in the use cases, so I don't really need all 4, but, well, at least if you're going to have a midlife crisis, backpacking is a (reasonably) cheap one!
Backpack #1 - the Seek Outside Unaweep 4800.  This is the heavy-duty pack, designed for heavy and/or bulky loads.  I use this one frequently for training hikes: I am able to load it up with more weight than I should ever have on the trail.  This pack is a beast.  It's heavier than the others, but with that comes a superior suspension system.  This is actually a hunting backpack.  It was designed for those guys hunting elk and big game in the Rocky Mountains.  In that use-case, if you were to get such an animal, you would likely have to cut it up and transport it out in pieces.  Seek Outside load rates this thing at 200 pounds.  Yes, you read that right.  Basically if you can carry it, the pack can carry it.  It's BEEFY.  Besides using this pack for training, this is my go-to pack if the trip has a significant water haul involved - like at Big Bend National Park, Guadalupe Mountains National Park, etc.  One of my future trips will start at Carlsbad Cavern National Park, and hike the Guadalupe Mountains ridge Southwest, ending in Guadalupe Mountains National Park.  For that trip, I will have some pretty serious water hauls.  This will be the pack for that.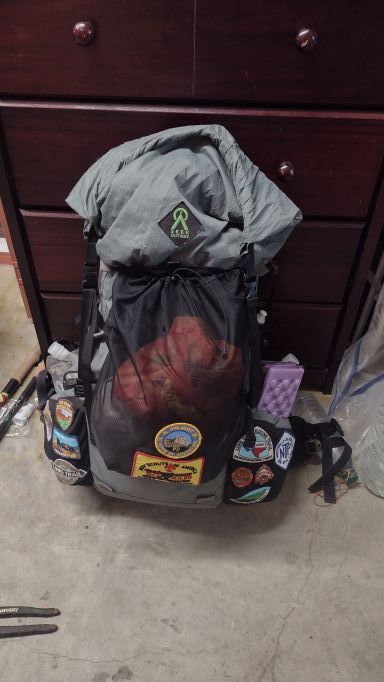 The Seek Outside is an external frame backpack.  These are out of vogue now, but were the in-thing in my youth.  My first backpack was the red Eastern Mountain Sports that now adorns my walls as decoration.  External frame packs generally are rugged, durable, and can haul very heavy loads.  The Seek Outside is true to that tradition.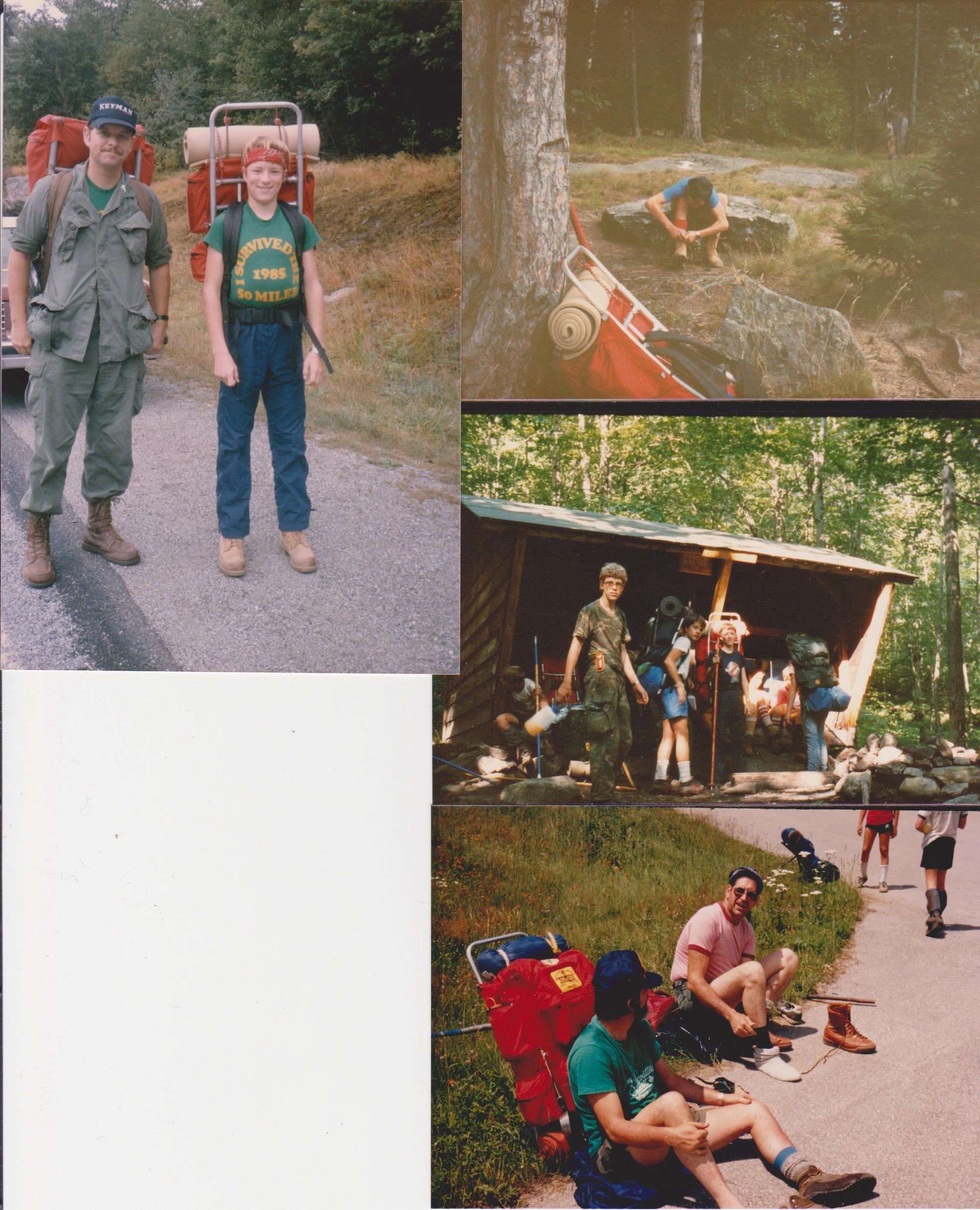 Backpack #2 is for intermediate loads: from 20 - 40 pounds.  The current occupier of this niche for me is the Durston Kakwa-40.  I say "current" because there are LOTS of packs on the market that fit this niche.  Prior to the Kakwa, it was a Seek Outside Flight 2.  Prior to that it was a Hyperlite Mountain Gear Windrider 3400. I love my Kakwa, but who knows what the future will bring.  
This is the category I use the most - it's the jack-of-all-trades.  I took my Kakwa on the 4 Pass Loop trip with Chris in August of 2022, took it on the Superior Trail with Tina in September of 2022, took it on the Lone Star Trail with Troop 485 in November of 2022, and will take it to Philmont this summer.  One of the reasons I like the Durston so much is that it was so well thought-out: 28 ounces, 40 liters, made out of Ultra 200 material, and just an exceptional balance of many factors.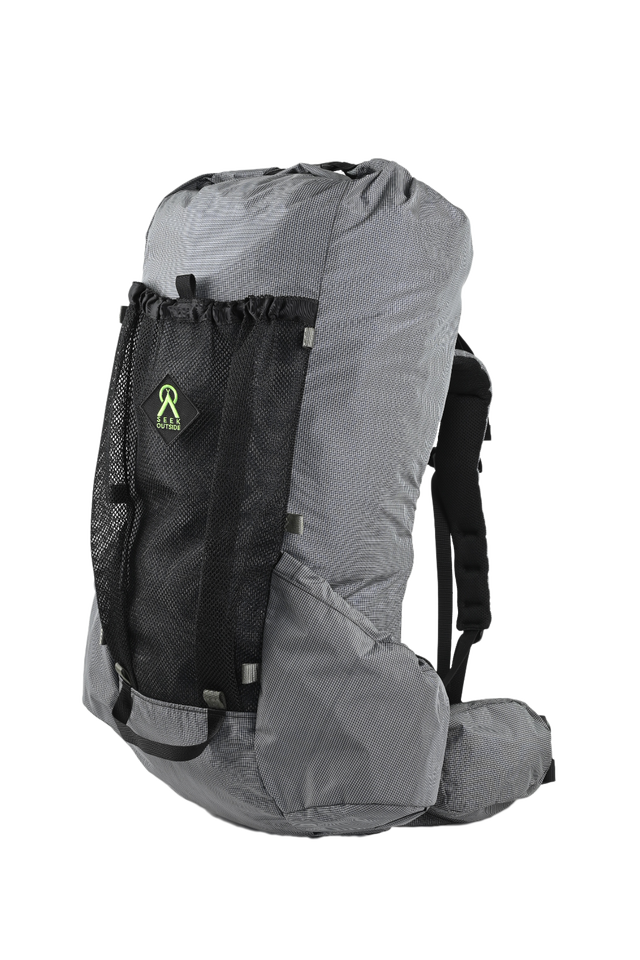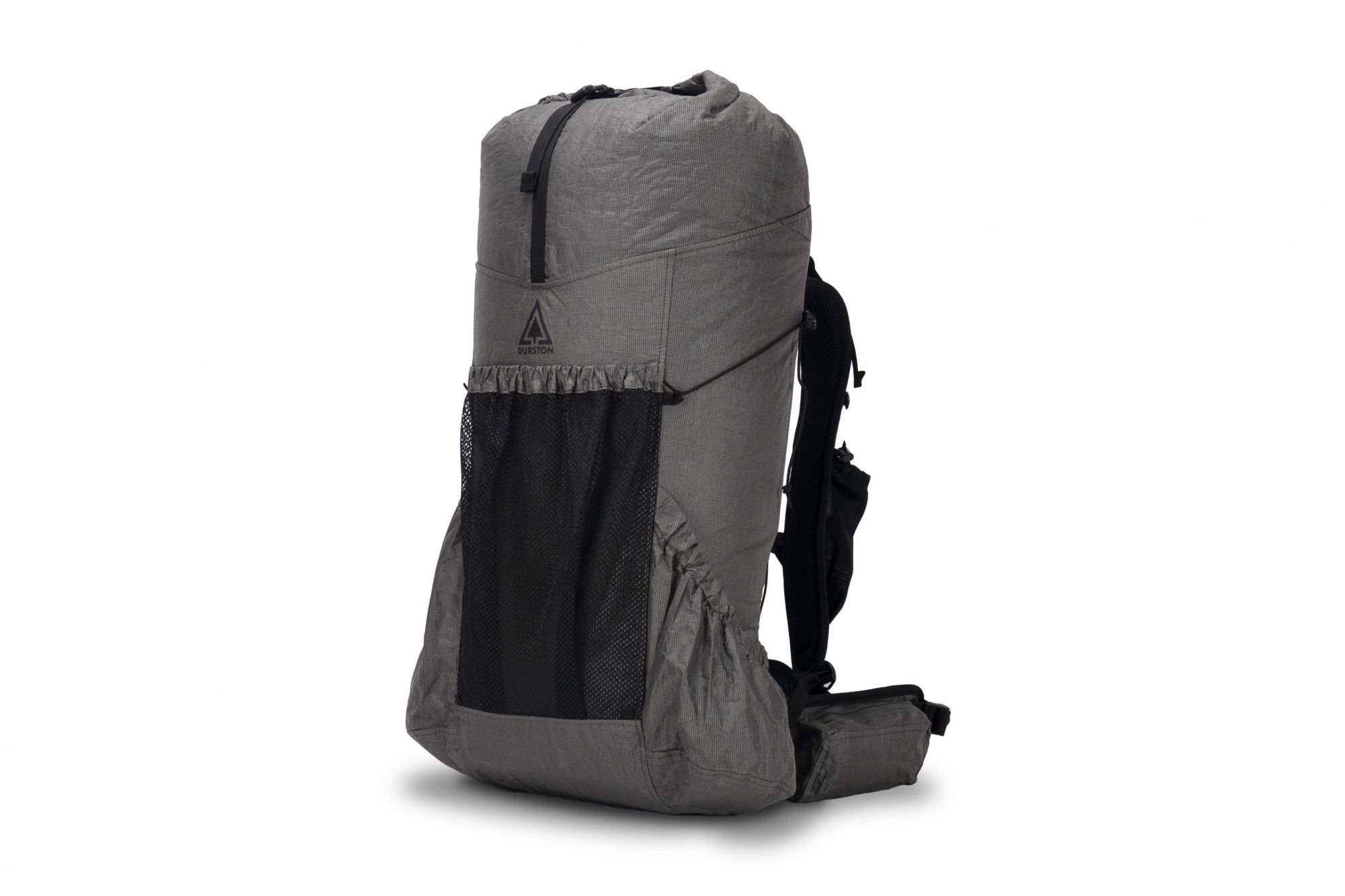 Backpack #3 is a Dandee.  This is a 35 liter frameless made to my exact specifications out of DCF.  It's a vanity pack - and I paid a premium for custom printing the DCF.  It weighs just 12 ounces.  It has no hip belt, but has "vest" style shoulder straps that cradle the rib cage to distribute the weight.  This is my second incarnation of a custom Dandee pack.  Nothing wrong with the first pack - it's awesome, but there were a few tweaks I wanted after taking it on several trips.  Dandee charges for those customizations, but he's extremely reasonable.  He will consult with you and will give you feedback on your ideas based on his experience - i.e. how have others tried to achieve the same types of things and how well those things worked out.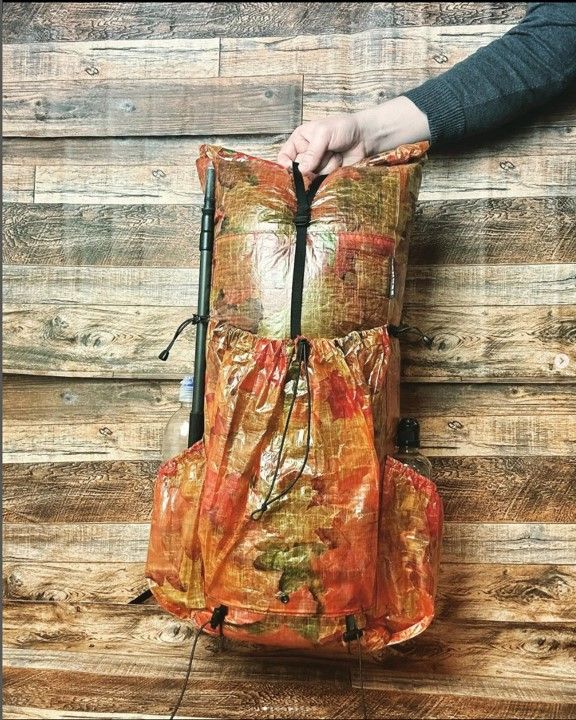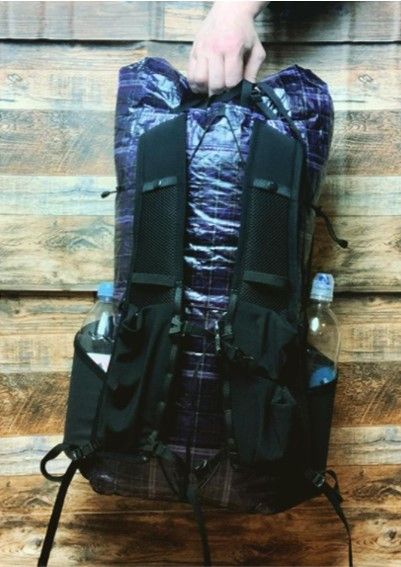 The Dandee is my Ultralight pack of choice if the loads are below 20 pounds. Because it has no frame, part of my sleeping pad is lashed against the back panel to create a pseudo-frame.   I can lash a bear can on top and it has special mods for holding my Garmin Inreach Mini, my sun umbrella, my phone, my water, and other odds-and-ends.  Its inaugural trip will be the Great Smoky Mountains National Park trip this May.  Total starting pack weight for that trip is estimated to be 16.5 pounds.
Pack #4 is an Osprey Stuff Pack.  This 18 liter, 4-ounce bag has many applications.  I use it for:  day hikes, a food bag, side trips, and extra capacity when I want to take the Durston and not the Seek Outside.  (I lash the Osprey to the back of the Durston, thereby saving about 1.5 pounds by taking this combo instead of the Seek Outside.)   This is also the pack that I have aspirations to do an XUL (Extreme Ultra Light) trip with: conceivably I could take this pack on a 2-3 day trip with a total pack weight of less than 10 pounds!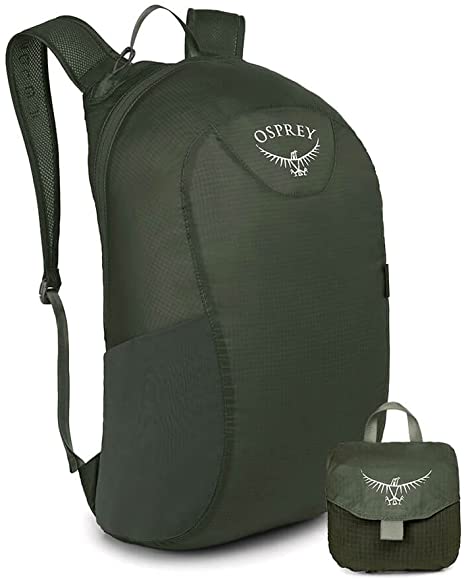 So there you have it.  The 4 packs I currently own.  I've already made mention of some that I've had in the past but sold (Seek Outside Flight 2, HMG Windrider, my first Dandee pack), and the first pack I ever used (the EMS external frame.)  There are just three more packs from my history that are left out.  
The first is an internal-frame Eastern Mountain Sports (EMS) - "Long Trail" - that I took to Philmont in both 1988 & 1989.  I also used that pack on a number of father-son trips: several trips on Vermont's Long Trail, as well as a thru hike of the Northville Placid Trail in 1993.  Unfortunately, that pack was stored poorly and molded, so I disposed of that years ago.  
The second vacancy is the Waymark EVLV that I purchased in 2021.  This was my first frameless UL pack.  I took it on a few overnighters and took it to Vermont for all the hikes I did in September of 2021.   However, it didn't fit well.  I bought this before I understood about torso length.  I sold it when I got my first Dandee.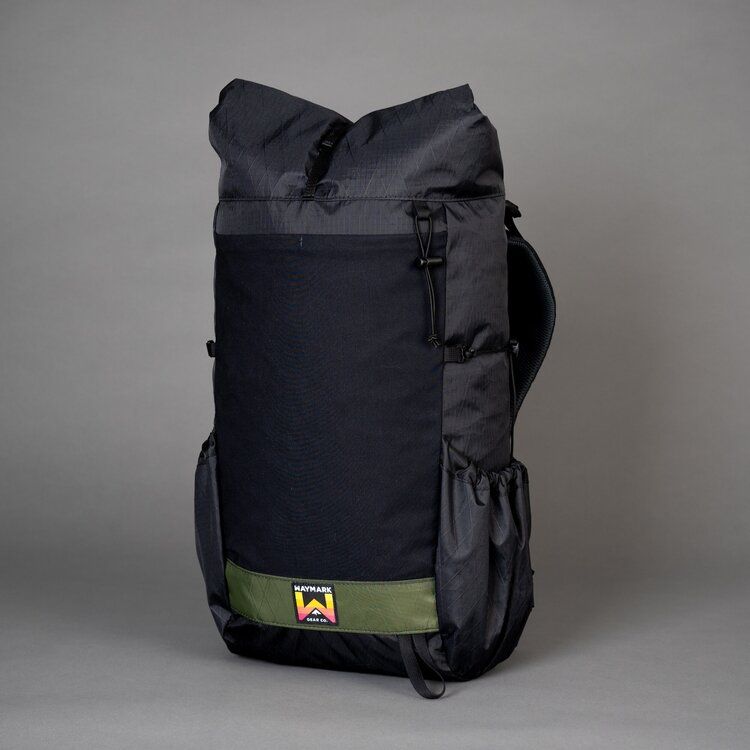 The last pack I haven't yet mentioned is an old-school packbasket.  Packbaskets have a long history: my father started backpacking with one in his youth in the 1960s, but they predate that by centuries.  I have aspirations to some day do a "throw-back" trip where all the gear I bring is vintage.  I will pair the pack basket with my circa 1960 Svea 123 stove, a wool blanket bedroll, oil cloth tarp, heavy wool clothing, oil lamps, and all sorts gear from a bygone era.  That trip will be about nostalgia, not comfort, and will be the exact opposite of UL.  But that's the story for a future post.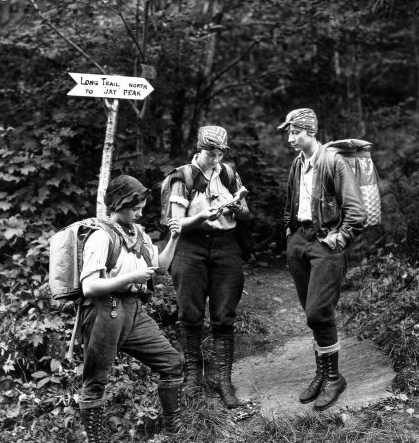 Keep hiking my friends.