Superior Trail Packing List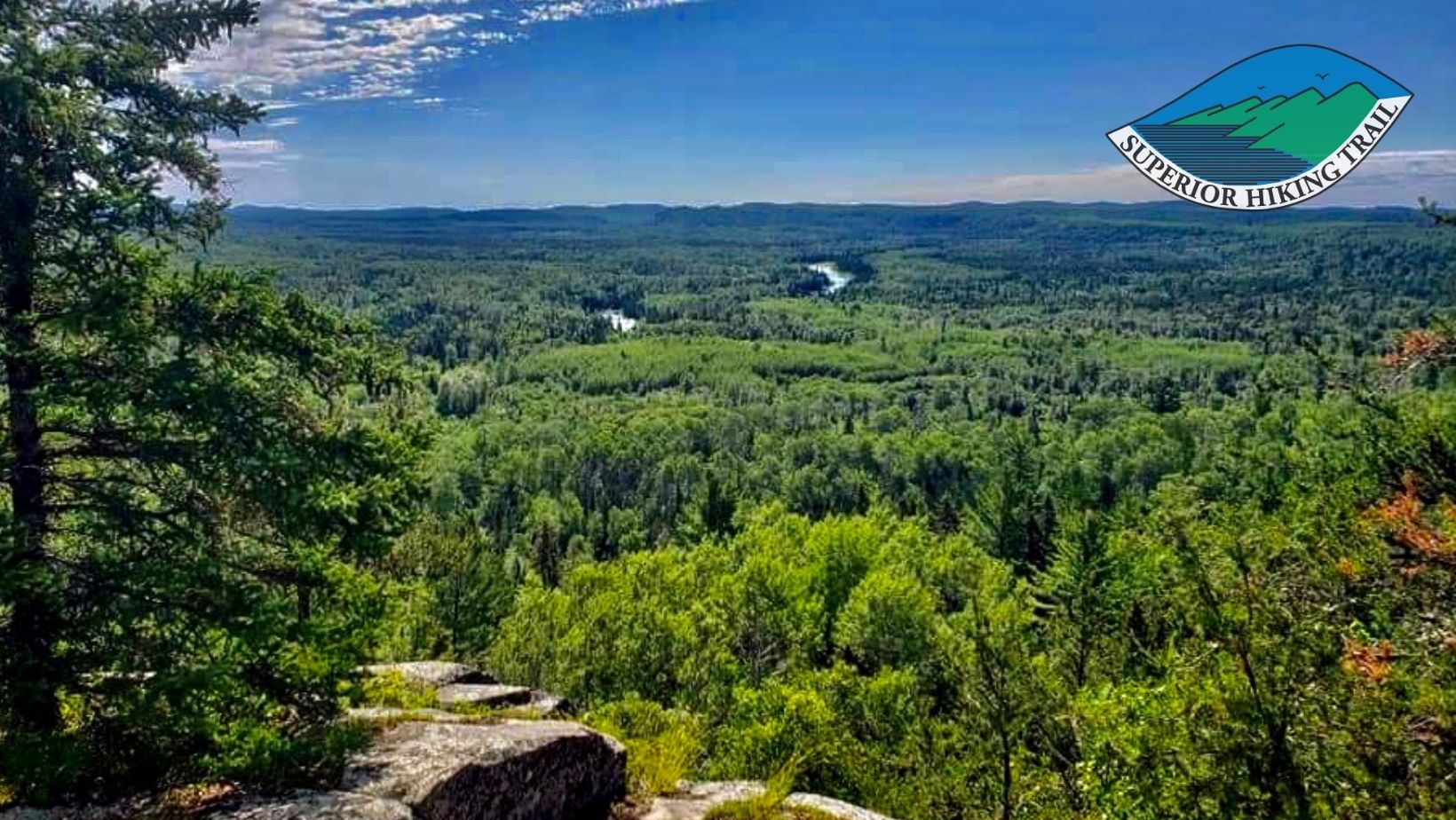 Tina and I will be doing the Superior Trail September 4-16.  We are going to be doing a "choose your own adventure" plan.  i.e. we know where we are going to start, and we know when we are going to finish, but exactly where we are going to finish is up in the air.  That is because we are unsure what Tina's body will do.  She just had a knee procedure August 10th, and has a history of foot and back issues as well.  So, basically, we're going to go at whatever pace she feels comfortable with.  That may mean we do 5 miles per day, or 15.  We just don't know.
Because of this uncertainty, we decided the best thing to do is to not plan on any resupply stops:  we don't want to be tied down to being at a specific place at a specific time.   We are planning on carrying our entire food and fuel loadout - 12 days - right from the start.   Thankfully the resident "gear geek" has a bunch of nifty, wiz-bang, ultralight gear.  The investment in light weight gear will be felt/appreciated on this trip.
Here are links to the LighterPack lists for Brian and Tina.  And here are some links to the various "kits": for our first aid kit, poop kit, and repair kit.   We aren't sure which tent we will be taking.  If the Durston Xmid 2P Pro on order arrives in time, we will probably take that.  Otherwise we will take our standard Durston Xmid 2P.
The rule of thumb for backpacking is 1-1.5 pounds of food per person per day.  That would be 12-18 pounds each!  We've brought 1.5 pounds/day before and always had lots left over.  This trip we have made serious effort to dial in our food:  We are having freeze dried meals for breakfast, dinner, and desert, and are repackaging those freeze dried meals to reduce packaging weight.  We're supplementing those freeze dried meals with meat and cheese for lunch, and a high calorie snack.  Our total food load is just under 12 ounces per person per day.  That's exceptionally good, but will we be hungry?  We shall see.  Our plan is to hit a convenience store / vending machine on day 7 to restock on snacks.  One thing going in our favor:  water is plentiful on the SHT.  We will not need to carry more than a liter at any time.
The stove/cook kit on this trip was carefully selected to minimize overall weight.   Chris Spears and others have done some data collection to identify the fuel efficiency of a Jet Boil Stash (heat exchanger-style) pot combined with a variety of stoves, with the most fuel efficient combination being the Stash paired with the Soto Windmaster.  This combination excels when all you are doing is boiling water - perfect for freeze dried meals.  Using Chris's fuel efficiency data,  I was able to calculate/estimate how much fuel we would need for the entire trip.  Canister stove fuel comes in set increments (110 grams, 220 grams, and 440 grams), with the larger canisters having proportionally less dead-weight for the empty cans.  Using Chris's data, I was able to figure out the optimum canister strategy.
We are each bringing a 1.1 pound luxury item - a Helinox Chair Zero.  This is not absolutely necessary, but highly desirable.  Why?  Because as the Schill Brothers Outdoors say, there is nothing  better than hiking a long day and then having to sit on the ground,
So, if we don't know where we are going to end up, how are we going to get back to where we started?  We can't leave a car nor have someone pick us up if we don't know where that would occur.  Thankfully, others have faced similar questions before us and come up with options.  A shuttle service exists!  We've contracted with them to pick us up at the end and drive us back to the beginning.  Best part is that this shuttle service caters to SHT hikers, so they are flexible with respect to scheduling so long as you give them 24 hours notice.   Tina and I will be carrying a Garmin Inreach satellite-based text communicator.   We'll simply contact them a day ahead of time to confirm where we think we will be the next day for pickup.
And the last big concern we have - BUGS!  Both Tina and I grew up in the north (Wisconsin and Vermont respectively) but we live in Texas now.  People here complain about bugs, but they have no idea!    We know what awaits us - we're headed to the land of 10,000 lakes!  Apparently they're so bad this year that the shuttle service driver even warned us about them!  So what precautions are we taking?
1)  EVERYTHING gets a misting of 0.5% permethrin.  That's all our clothes, our quilts, our packs, and the exterior of our tent.
2)  We are bringing a suitable amount of picaridin to put on our skin
3)  AND we are bringing head nets!
As the famous printer scene from Office Space says, "Die Muther Fu**er, Die!"
Keep hiking, my friends.