Wildland Coffee Review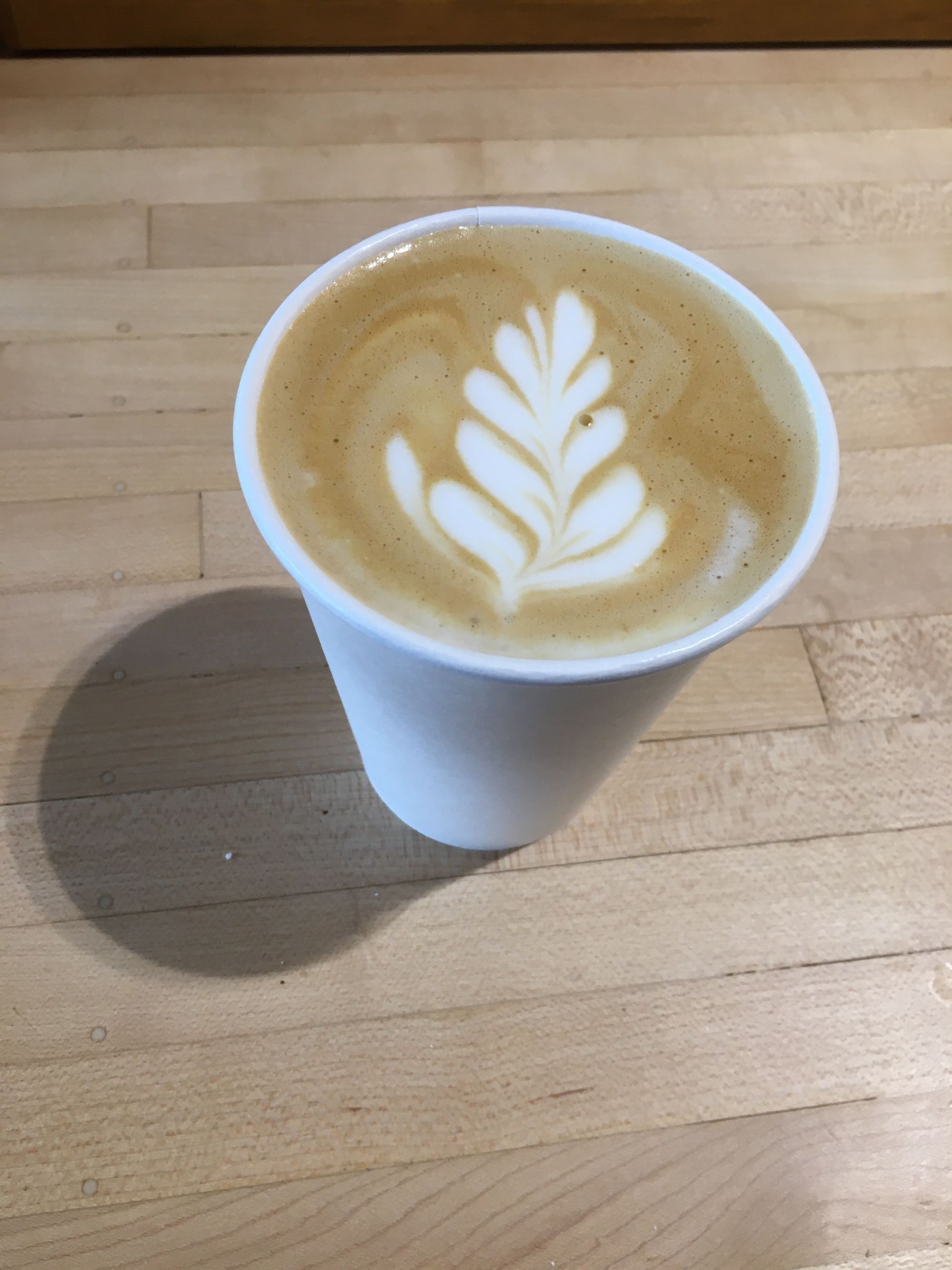 On January 5, 2022 the founder of Wildland Coffee Zach Frantz posted the following on the Texas Hiking Community Facebook group:
"I am the founder of Wildland Coffee and we put delicious coffee into tea bags.  No more mess and fuss of french presses or pour overs while you camp!  All you have to do is heat water and steep the bag a french-press quality cup of coffee.  I'm giving away a free 10 pack to 1 winner!!  All you have to do is comment with your favorite hiking spot.  Giveaway ends at 11:59pm pst on Friday.*US only"
I entered the contest by responding "In Texas - McKittrick Canyon. Overall - Sterling Pond, Vermont" and included a choice picture of each.  I was later selected as the winner of this giveaway and sent 5 samples of two different coffees - a dark roast and a medium roast.  The claim-to-fame for this coffee is that it is coffee in a tea bag.  In the back country you just boil water, drop the bag in, and brew it like you would tea.
On March 14, 2022 I got a message from Zach Frantz asking if I liked the coffee:
"Hey Brian- How did you like the coffee? Assuming you enjoyed it, would you be willing to write a review in the Texas Hiking Community Facebook page? We're going to be doing regular giveaways in the group and we want to get people excited about the product and participating in the next GAW! Also, as a really small business, real reviews really help us get the word out. Thanks so much! If you will go the extra step and do a video review, we will send you a $10 gift card for Wildland Coffee."
So, in the interest of full disclosure, please take the above into account.  What follows is my review.  As you can see, this is not unsolicited, and there would be something in it for me if I were to choose to do a video review, though I doubt I'll do that.
Coffee and Me
I love my coffee, and have a better-than-average pallet for it, but am far from an aficionado.  That said, I tend to choose higher-end coffees. My staple coffee is Green Mountain Coffee Roasters Dark Magic via Keurig, and I tend to favor local boutique coffee shops over chains like Caribou, Dunkin, or Starbucks.  In the back country, I go for instant.  I prefer Alpine Start if I am feeling rich, and Starbucks Via Italian Roast if I am feeling cheap.  I like Splenda in my coffee, but no cream.  I drink multiple cups of coffee each day, and I ration 3 cups per day in the back country.
The Product
Wildland Coffee is indeed what it claims to be - brewable real coffee in a tea bag.  I have taken it into the back country to try, and I am enjoying a cup of the medium roast as I write this review.   The taste is smooth and moderate.  The package says "Chocolate with Creamy Body. Not Instant Coffee."  I would agree with that.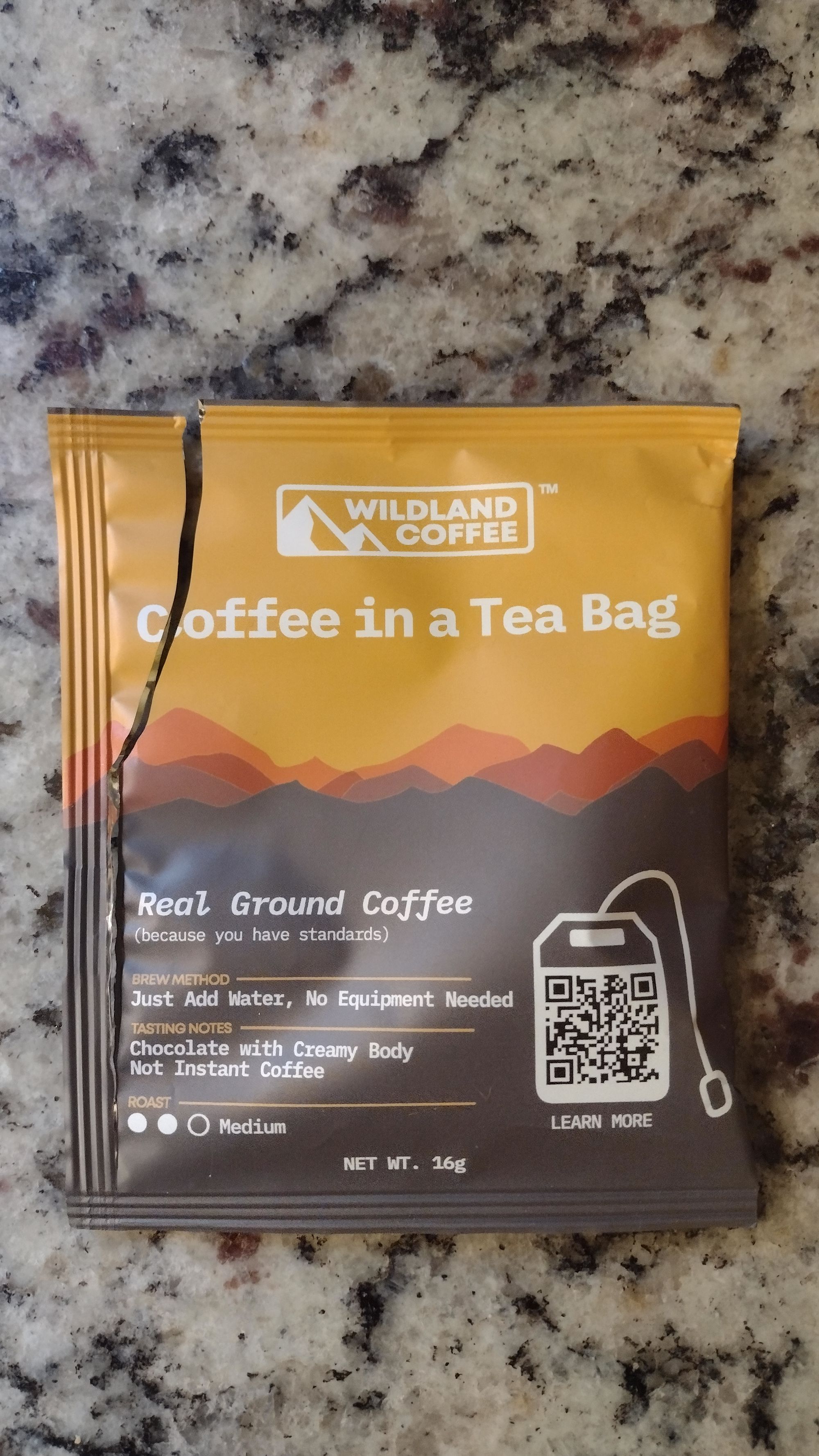 The package on the dark roast says "Dark Chocolate and Caramel."  I think this one tastes fuller and richer than the medium roast, and just as smooth.  I would agree with the caramel notes.  This is a coffee I would drink regularly if it were in Keurig form.  "Mmmmmmmmm...." is the phrase I would use.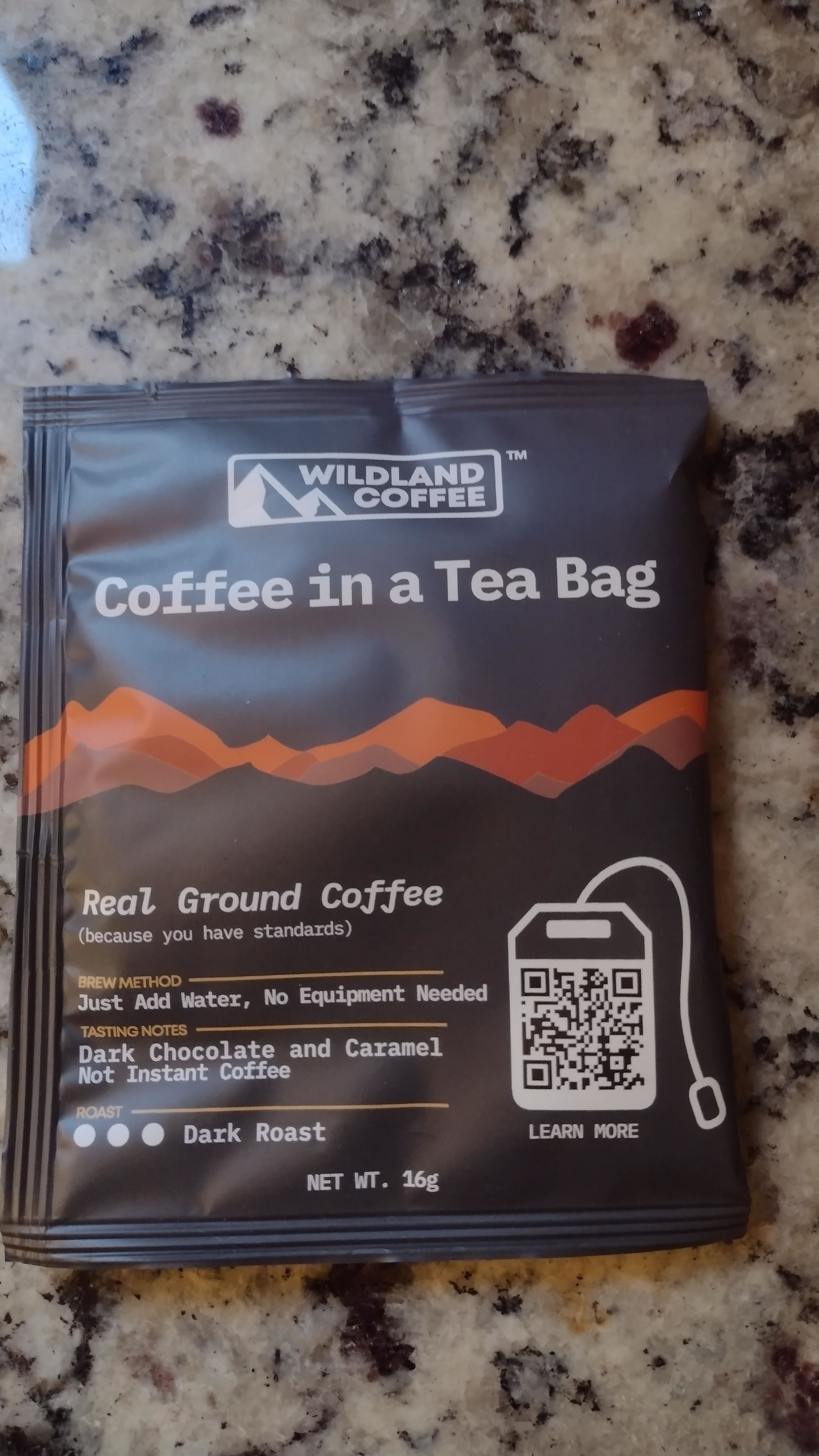 Evaluation
As the promotional quote from Zach Franz in the Facebook post suggests, this product is targeting die-hards who would otherwise bring a French press and fresh coffee into the back country, or the car-camper who just prefers real coffee over instant.  
I, however, am not that person.  I like the taste of Alpine Start. While Wildland's solution is certainly lighter and less messy than a French Press, each used tea bag weighs on the order of an ounce and a half after squeezing out as much liquid as you can.  So, rather than losing weight as you proceed on a long trip, you'll be gaining.  (On my scale each unused package weighs ~18 grams whereas the refuse weighs ~46 grams.)  I'd bring this car camping, but not backpacking.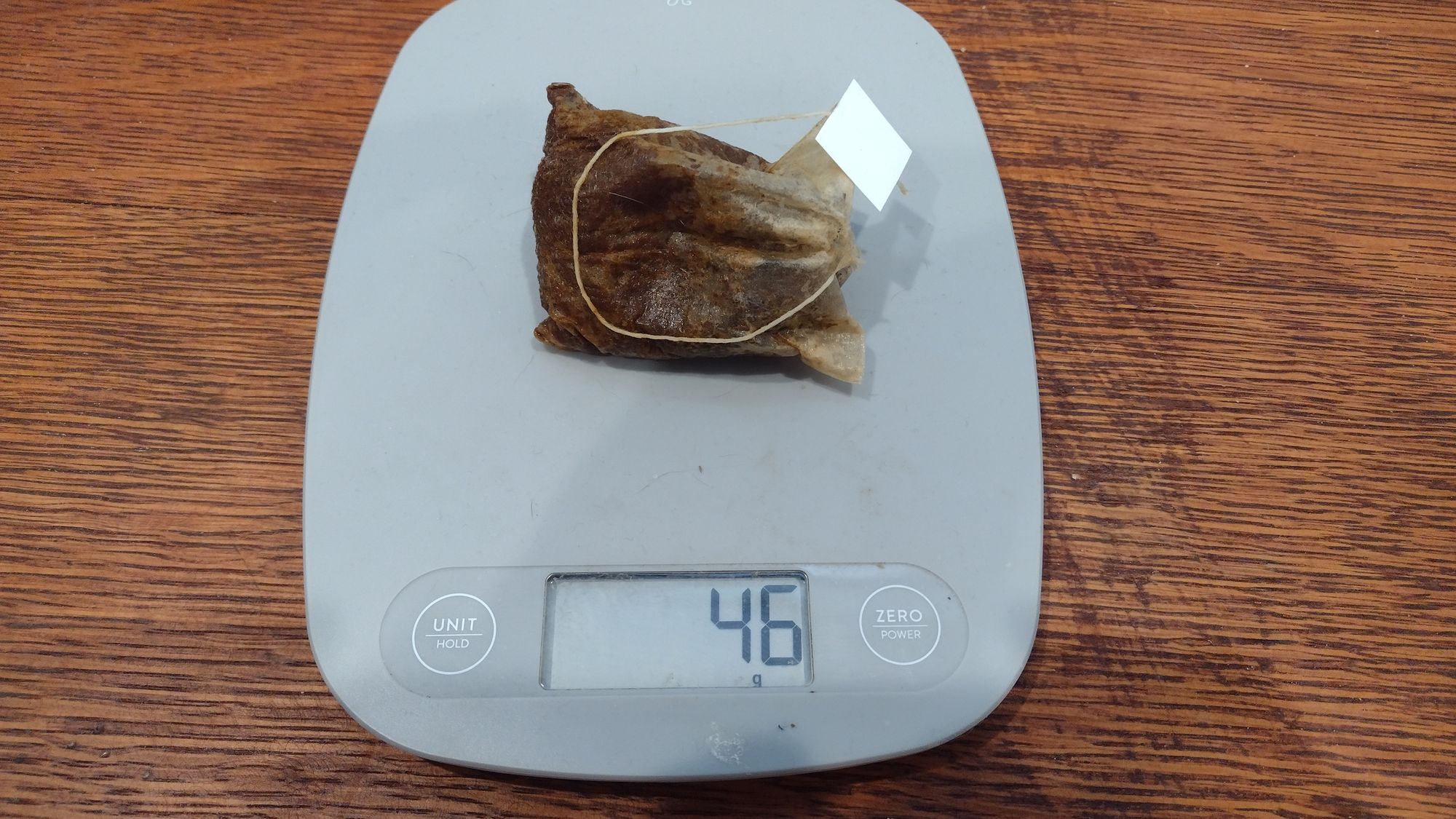 If weight is not an issue for you (and if you're bringing a French press, it's apparently not), this might be a viable option.  I think the taste is good.  At $23.50/box of 10 it's not the cheapest stuff out there, but it's worth a try.  Go ahead and order a box and see if you like it.  At the very least it's decent coffee. However, if you are weight conscious like many backpackers are, this probably isn't your cup of tea, er, coffee.  
Keep Hiking my friends.