Tape! The new normal.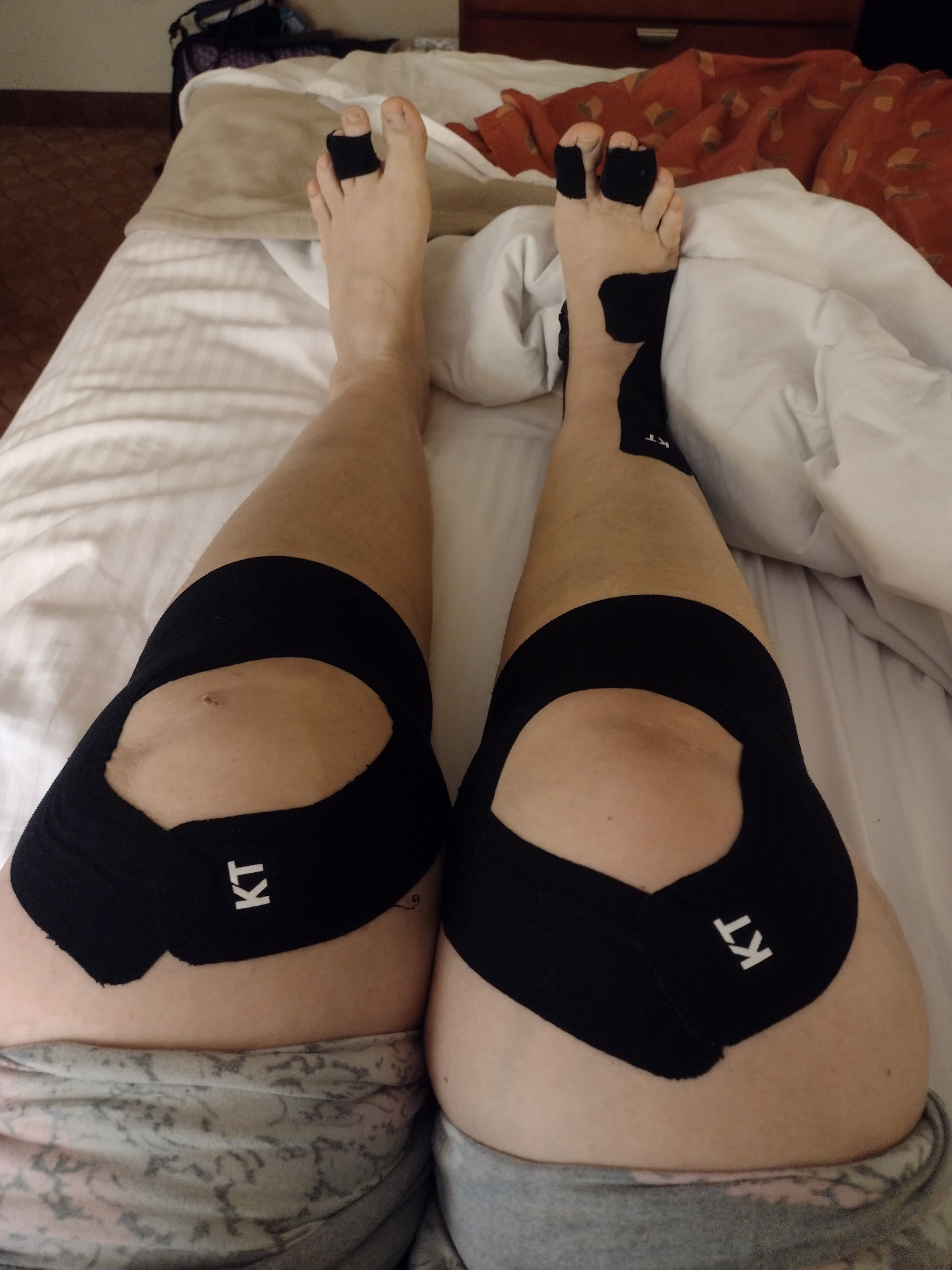 Today Brian and I did the road walk between Trailheads 9 and 10 that we skipped on our last trek on the Lone star hiking trail.  
I had discovered Kinesiology tape a few months back and I made sure that my current problem areas were supported.  I went with this current ensemble today to do the 5 or so road miles between the trailheads and it worked fairly well.  I have to say that taping my index toe to my middle toe really seems to help with stability.  Normally I use leukotape on my toes but I had some leftover pieces of KT and figured I could put them to good use.  
I know some people say that using KT is just a placebo effect but I'm okay with that.  Truthfully, after I was done taping my knees before bed last night I was surprised at how good they felt.  When I woke up there was a lot less popping and cracking and wincing when I first started moving.  I'm excited to see how the rest of the trip goes.  I've had good luck with KT staying in place before.  I'm expecting more of the same.  It made for a pretty pleasant road walk.   10/10 -would recommend.